Great Schools Have Great Teachers
Great schools have great teachers.  Half of our teachers are from Canada and the United States, the other half is from Mexico.  All of them are accredited teachers with a passion for teaching and a love for students.  They also have a special commitment to transmit values inside and outside the classroom.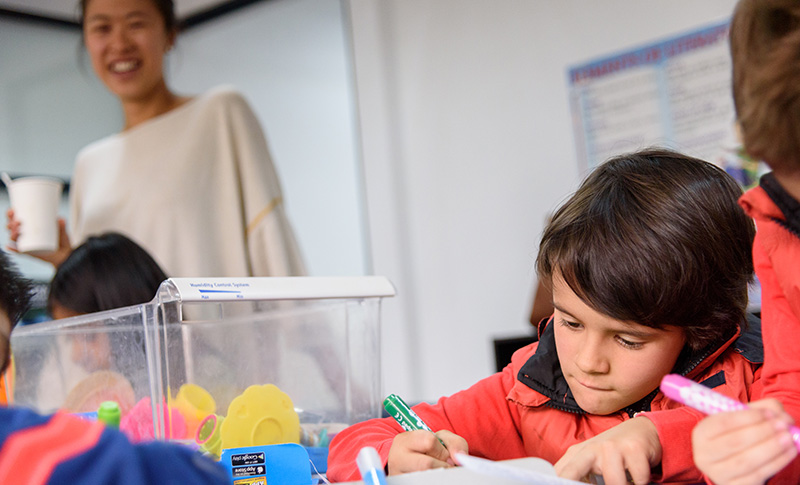 Educational Approach
At BridgeWay our certified teachers use tools and methods broadly supported by educational research to motivate and advance your child. As opposed to conventional methods where the teacher dispenses a prescribed bank of knowledge through methods such as note copying, lectures, worksheets, and rote memorization; BridgeWay uses a constructivist approach where students construct knowledge from activities designed by the teacher to engage students in thinking, creating, questioning, processing, and wondering.
Students build up knowledge through discovery in real life situations and find motivation by actively participating and thinking about the learning process. Not only do students achieve well with this kind of instruction, but they also enjoying learning.
Robotics Program
BridgeWay is a Progressive thinking School with a developing Robotics Curriculum to help prepare our students for the future.
We are committed to using LEGO® robotics solutions which help ensure that students' confidence builds year after year—from Pre-K to 6th Grade.
.
We believe that students at every age should be encouraged to think deeply and critically so that they have the chance to become the innovators, educators, and leaders who can solve the most pressing challenges facing our future.
BridgeWay encourages using a STEAM (Science, Technology, Engineering, Art & Math) curriculum which inspires young students to think more broadly and to solve problems with a hands-on approach.
REGISTER NOW!
Make your family part of the BridgeWay family